In recent years, private proxies have evolved and now you can get shared or dedicated proxies for any online service. But, providers are still selling plain private proxies that you can buy to use with online services that don't require dedicated services or IPs.
Here's everything there is to know about private proxies and when to use them.
Above are listed the providers that we reviewed and recommend checking them and from which you can buy private proxy packages. Also, there are other providers offering similar products, but their level of service is not the same as those listed above.  
What are private proxies?
Since you are on this page, you probably know what proxies are and how they are used. But, let me refresh your memory a bit.
A private proxy server is a server that handles and forwards its user's requests and hiding his IP address in the process.
In other words, proxy servers act as middle-man between a user and the rest of the Internet.
Private servers are different than public or free ones by simply limited the number of users, as follow:
Dedicated proxy – allows a single user per IP address – you are the sole user of this server, so nobody else can use or abuse the IP address. Here you can find regular private packages as sold above, or

virgin ones

.

Shared proxy

– allows multiple users per IP address – you share both your connection, bandwidth and costs with other users, as well as the risk of having the IP address abused by one of the other user.
What's the difference between a web proxy and a server?
Globally, there are more web proxy users and proxy server users.
Unfortunately, not many people are aware of the difference between the two types. A web proxy handles the request through a web page opened in the browser. Whereas, a proxy server can handle requests send by its users through any PC or server application.
The difference between private and shared IPs
Many users are drawn to shared proxies because they are cheap, but this is not the best way of buying from a provider. Actually, the price paid per IP should be the last deciding factor after you have already decided on what type of package to buy and how to use it.
Regarding the difference between shared and private proxy packages, apart from the price consideration, the most important factor to consider is that shared IPs carry the risk of being blocked or flagged on online services because their users might have an abusive behavior towards those web services.
This is the most important factor that you should consider. And this is why many providers started using dedicated packages for restrictive online services like Instagram, Facebook or Ticketmaster.
Apart from this, usually there isn't any other difference that you can gauge and identify between shared and private proxies.
Difference between HTTP and SOCKS5 proxies
Almost 95% of packages sold by providers are HTTP proxies for two reasons:
Easier to user by buyers

Supported by more apps and programs
I won't get into the technical details of SOCKS or HTTP ones. All that you need to know is that almost all providers are selling HTTP proxies, whereas SOCKS are sold by only a few.
And the last thing that I can mention here is that if you need one type of IP and connection, do not get the other one because you will have issues connecting and your setup won't work.
How can I use my proxies?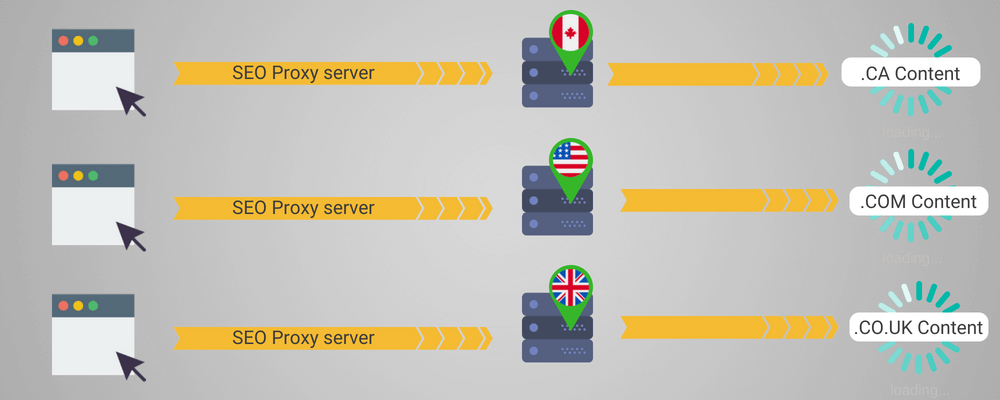 Proxy services, both private and public ones, are terrible as a privacy tool because they do not encrypt the transmission channel your device and the server. Thus, your ISP and local government can still identify the websites you visit.
Indeed, they can't identify what data you are sending, thanks to HTTPS connections, but your ISP can still see the domain you accessed. This is why, if you plan on buying a tool for privacy, you should buy a VPN, not a private proxy.
However, proxies are a great tool that you can use in automation because they are easy to use, they hide your real IP address and you can use multiple servers at the same time, even from the same application.
Thus, you can use your proxies to automate tasks or to hide your IP address from other web services.
In other words, you can use proxies for marketing, automation, and personal use because they enhance your anonymity by handling your web requests through the server, that will also hide your real IP by advertising to web services the proxy server's IP address.
Dedicated proxy IPs for special use
Not any IP you can buy online as a private one is worth to be used. For example, social media platforms are very restrictive and upon detecting abusive behavior coming from one IP address, the platform's servers will block the abusive account and the IP address is used to connect.
Thus, after this block, if another user tries to connect to the same social network, through the same IP address, his account will be blocked because the social network already identified the IP address as being used in spam activities.
This is why, for the more restrictive platforms, you should buy dedicated packages. For example, for Instagram, you shouldn't buy regular private proxies as listed above. Instead, you should consider virgin Instagram proxy packages because they have IP addresses that were never used on IG before.
This doesn't mean they have never been used before, it means only that they were never used on IG. Thus, their IP addresses have a clean history in Instagram logs.
When can I actually use my private proxies?
Now, after I considered how to use private packages and when to use dedicated IPs, it's time to check when you should use private, dedicated IPs.
The answer is simple, buy private proxies when:
You need dedicated IP address that only you can use

The website where you plan on using them is not restrictive

There aren't proxy packages developed for the website you want to access
If you can "check" all the three conditions from above, then you are free to buy and package you want.
And with this in mind, now is the time to consider the price offered by provider and buy the cheapest private proxy package you can find. Also, if you need cheaper packages, check our provider discount coupon codes.
3 Key Features
to consider when buying your proxies
These are the most important features that you should consider when buying your IPs.
Uptime – buy proxies that have a great uptime, up to 100%.
Number of servers and locations – the more servers a provider has, the more IPs has. This is a great feature that you should always look for. Even if the provider doesn't allow you to choose your IP locations, it's still important because you know they have plenty IPs for your project. Also look for providers with more than 20 server locations. Both US and International locations.
Monthly randomization – before buying from a provider, make sure they allow monthly randomization. In this way, you have the option to refresh your IPs and receive another ones with every billing cycle. This is a handy feature, especially if you block or ban some of your IPs. With this feature you can just request other new, clean IPs.
FAQ –
Frequently Asked Questions
Here are four questions that many users asked us. If you have other questions, do not hesitate to leave a comment.
Are residential proxies also private?
Yes, they are private because the residential provider limits its users access to IPs based on financial and technical considerations. However, residential proxies do not have clean, virgin IPs because they are actually rented from regular Internet users like me and you. For example, Luminati IPs are actually the IP address that Hola VPN users provide when they sign up for the free VPN.
Can I get free private proxies lists?
You can find free public proxies with abused IPs and paid private ones, but you can't find free private ones. There aren't any. However, most providers offer a money-back guarantee that you can use anytime.
Is it safe to use proxies for marketing?
Yes, it is. Most packages sold by proxy providers are targeted at marketers that need to buy different IP address to automate marketing tasks and tools.
How effective are proxy servers in hiding my IP address?
They are very effective and you can use them as an anonymity tool, but don't use them as a privacy tool.