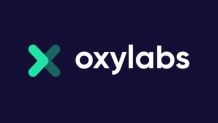 Oxylabs

30M+ Residential proxies and 1.5M+ rotating private proxies
PROS
Focus on data-extraction proxy packages
Ideal for web-scraping, SEO or data-mining projects
CONS
Do not offer dedicated proxy packages (platform-specific proxies)
Add your review
Oxylabs Review Highlights
With more than 30M residential IPs spread all over the world, Oxylabs is one of the largest providers of residential proxies today.
Besides residential proxies, Oxylabs offers also rotating data center proxies – regular private proxies automatically rotating at a server level.
In comparison to data center proxy or other residential proxy providers, Oxylabs focuses entirely on providing working proxies for crawling, data mining, web scraping, market research or ad verification.
Basically, Oxylabs focuses on providing a large IP pool of both residential and rotating private proxies for projects requiring very large IP pools.
In addition, Oxylabs offers a service called "Real-Time Crawler", a web-based search engine and e-commerce scraper. Basically, a cloud-based Scrapebox without the hassle of a VPS and proxy management. While this is not a proxy feature, it can save a lot of time to anyone looking to data mine search engines or e-commerce websites.
Our Main Take
Do you need proxies for a web-scraping or data-ming project? Then, Oxylabs should be on your providers' list if you need access to a large IP pool of both residential and private proxies.
However, it does not offer shared proxies, so all their data center proxies are private. Meaning that you are the only user of these proxies. This is a major plus for projects requiring a lot of bandwidth.
Market Talk – What Customers Say About Oxylabs
There isn't a lot of talk around the market about Oxylabs and their services. But given that Oxylabs is part of a bigger company group, you can expect a professional, high-quality service.
Benefits
Residential and private HTTP/HTTPS proxies
30+ Million Residential proxies and 1.5+ Million private proxies
7-Days free trial with NO credit card required
Oxylabs proxies best used for SEO, web-scraping, data-mining, geo-targeted scraping
| Monthly Price | $600 |
| --- | --- |
| Bandwidth | 50 GB |
| Proxy Format | HTTP/HTTPS |
| Proxy Type | IPv4 |

Besides their IPs, the main difference between Oxylabs data center and residential proxies is the pricing model.
Like more residential proxy packages, you pay for usage and bandwidth, prices being accounted per GB of usage.
On the other hand, private proxy packages have a fixed per IP pricing model.
Which proxy package is the best? It depends on your data usage and the type and number of IPs you need to use.
| Monthly Price | $800 |
| --- | --- |
| Number of Proxies | 500 |
| Proxy Format | HTTP/HTTPS |
| Proxy Randomization | Constantly |
| Price Per Proxy | $1.6 |

Oxylabs Customer Support and User Experience
Oxylabs provides 24/7 system monitoring and enterprise-level support via Skype, Email or by phone. With a response time less than 4 hours.
They also provide service integration and vast documentation and learning-hub.
Regarding their user interface and ease of use, Oxylabs has one of the most intuitive and highly informative websites. And their client area dashboard is easy to use and offers both proxy management and usage statistics.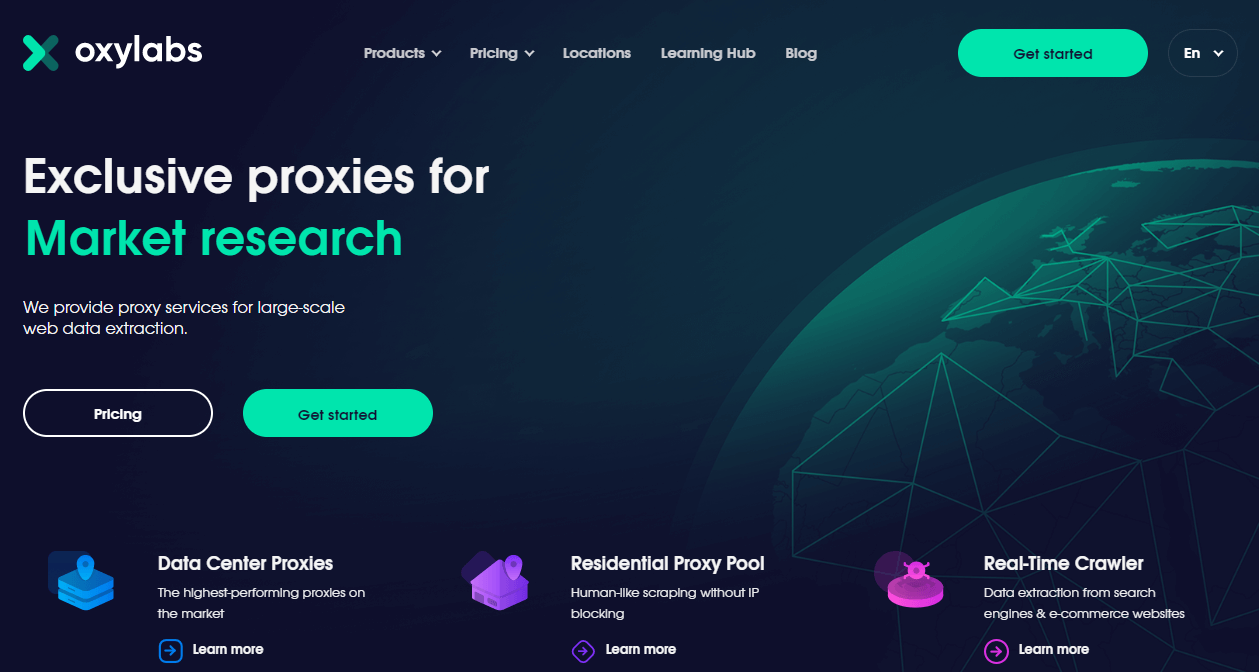 Oxylabs Review – In conclusion
Oxylabs offers both residential proxies and rotating private ones, providing a solution for data-mining or web scraping projects.
Their pricing model differs for their two types of proxy packages offered. For residential ones, their pricing is per GB of usage. Whereas for rotating private proxies, Oxylabs charges per each individual IP. Making it a great proxy solution regardless if a project requires a lot of IPs or uses a lot of bandwidth. They cater to both types.