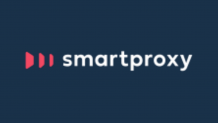 Smartproxy

*This website contains affiliate links. If you click on these and make a purchase, we will receive a small percentage of the sale.
Residential proxies proven to work on restrictive platforms (Instagram, Sneakers websites)
PROS
10 million IPs pool at affordable prices
City-level IP Geotargeting
3 Days Money Back Guarantee
Bandwidth-based pricing
Unlimited connections/threads
Residential IPs for Instagram & shopping
Add your review
|
Read reviews and comments
Smartproxy Review Highlights
Currently, Smartproxy is one of the most trusted names in the residential rotating proxy industry.
They offer a rotating residential proxy network that enables users to gather any data from the web using a pool of over 10 million proxies. This makes them one of the top-level proxy providers out there.
Moreover, their platform allows you to access any location with IPs in the most popular cities and more than 190 countries around the world.

Smartproxy provides you with a high-quality proxy network, easy integration, and affordable prices.
/
Smartproxy Specs
Due to their relatively low pricing model, Smartproxy's proxy network can be used for projects on a budget.

Our Main Take
Smartproxy offers a great quality to price ratio, having great market feedback (with clients using their residential proxies for long periods of time) and offering some of the best pricing models on the market (with packages starting at $75 per month).
Moreover, Smartproxy is one of the few residential proxy providers whose proxies work with Instagram, Sneakers websites and other restrictive platforms.
Top Benefits
Residential Rotating Proxies
40 million residential IPs in more than 195 countries
3 Days Money Back Guarantee
Smartproxy proxies best used for social media or sneaker websites
As you can use an unlimited number of connections, threads, and access proxies randomly from a pool, Smartproxy pricing model is based not on the number of proxies you get, but on how much traffic you use. Each month-to-month subscription plan has a limited traffic to be used with the rotating proxy network.
| Monthly Price | $200 |
| --- | --- |
| Bandwidth | 20 GB |
| Proxy Format | HTTP/HTTPS |
| Proxy Type | IPv4 |

Market Talk – What Customers Say About Smartproxy
Various users reported using the Smartproxy residential proxy network for managing or automating multiple Instagram accounts. They haven't reported any ban/block issues due to the proxies used.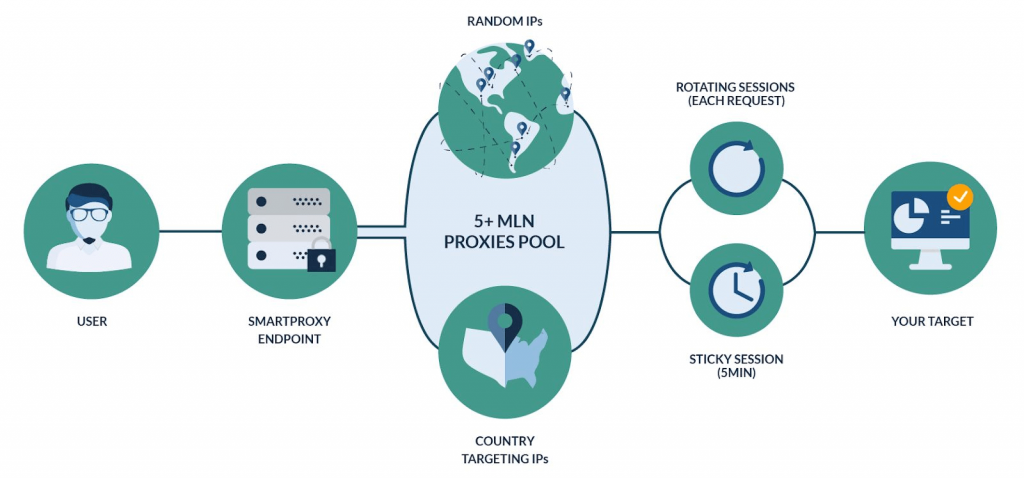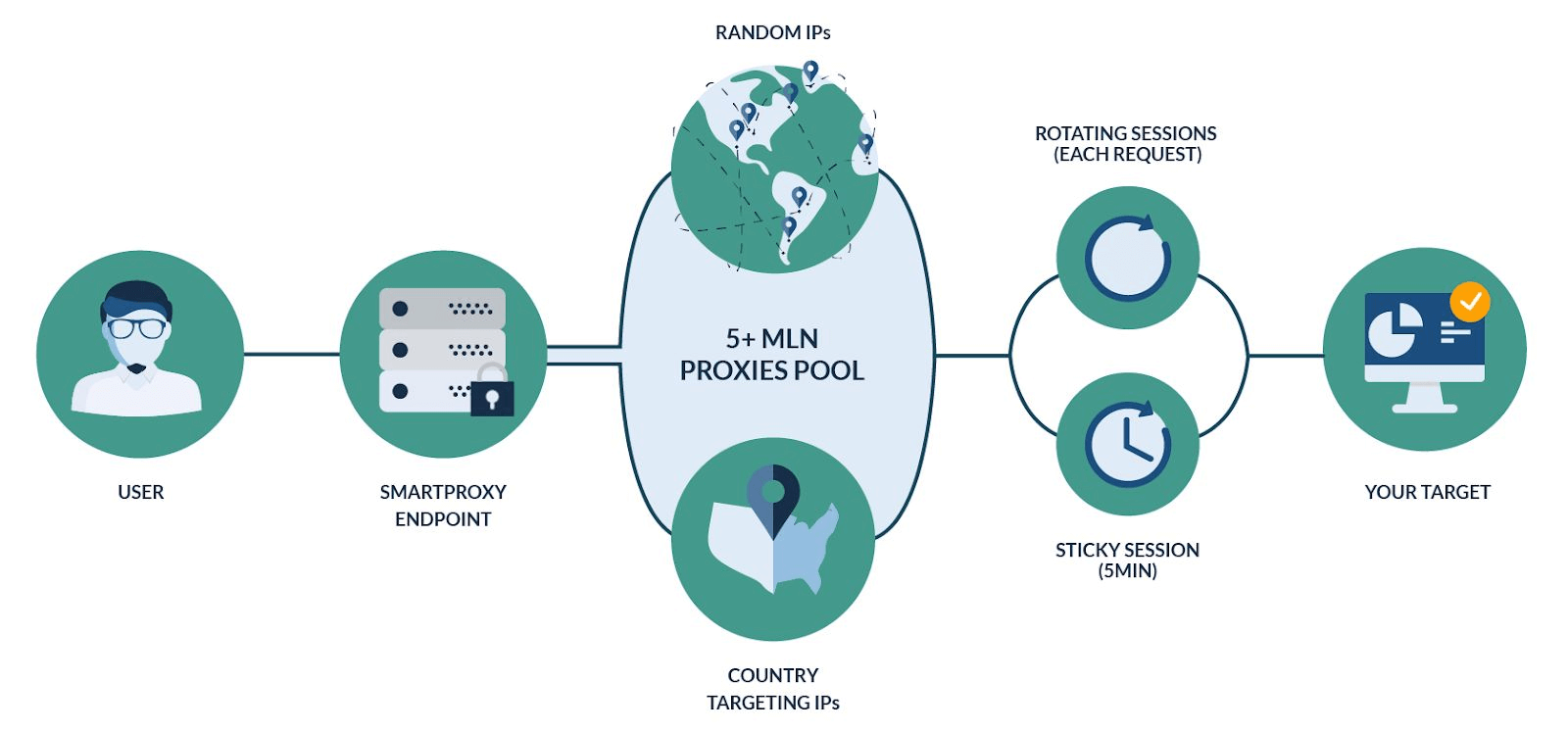 At the same time, other users confirmed using their [Smartproxy] residential rotating proxies for long periods of time (on Instagram and other social media platforms) without having major issues.
As you can see, it is confirmed from various sources that the residential proxy network developed and managed by Smartproxy can handle restrictive platforms (such as Instagram) without issues.
Smartproxy Customer Support and User Experience
Smartproxy offers a fast and friendly 24/7 customer support service through their website's chat app, support-ticketing service, email or Skype.
The chat app and the contact form are active on every page of their website, so you can easily contact them and ask for extra information or further guidance.
Regarding Smartproxy's website, you can easily navigate between its sections and browse for relevant information, both through their FAQ or blog section.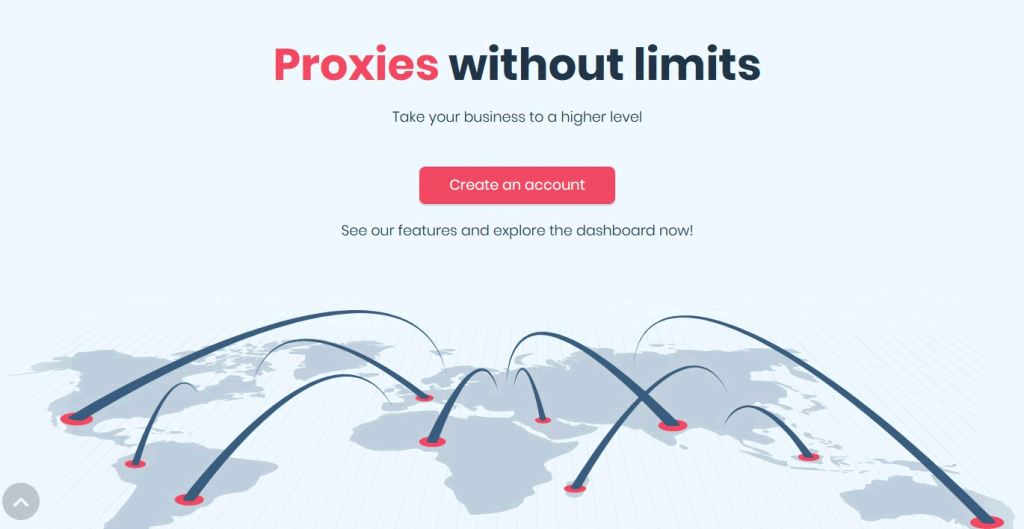 Smartproxy Review – In conclusion
As mentioned previously, Smartproxy residential proxy network users' positive feedback and long-term use of their proxies make it [Smartproxy's service] a viable option when it comes to buying residential proxies for Instagram or other restrictive platforms.
Similar Providers
Check Provider
Storm Proxies
Cheap residential proxies and rotating back-connect proxies