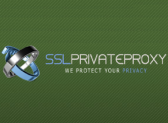 Custom SSLPrivateProxy Discount Coupon
We are proudly announcing the first custom-made discount coupon for BestProxyproviders users.
SSLPrivateProxy created two discount coupons so you can use their virgin private proxies for social media, gaming or classified ads websites.
These coupons are recurring and can be used to purchase shared and private proxies, gamming proxies, Pokemon Go proxies and classified ads proxies (Craigslist proxies)
How to use the SSLPrivateProxy coupons
Visit SSLPrivateProxy.com and buy the proxy package best suited to your needs. Before making the payment, insert the discount coupons (BPPSSL25OFF or BPPSSLSOCIAL20OFF) when prompted.