Luminati

*This website contains affiliate links. If you click on these and make a purchase, we will receive a small percentage of the sale.
The creators of Residential Proxies
PROS
72 million IPs pool
City-level IP Geotargeting
7 Days Free Trial
Bandwidth-based pricing
Unlimited connections/threads
Pay-as-you-go static residential IPs
CONS
Rotating residential IPs starting from $500/month
KYC (Know-Your-Customer) checks for all new customers
Add your review
|
Read reviews and comments
UPDATE: 

$250 FREE credit for Residential IPs for each BestProxyProviders client that registers as a PAID customer with the promo code: bpp2020

After they signup and deposit $250 for Luminati residential service, we add $250 to their account.

Luminati.io
NOTE: Luminati performs a KYC (Know-Your-Customer) check on all its customers before approving the use of its proxy network. This is done for security reasons. Before signing up, make sure you know how you plan on using their proxies.
Luminati Review Highlights
Very few people are aware that Luminati is the company that initially created so-called "residential proxies". Not only that, but they also have a proprietary and patented way of doing it.
With more than 72 Million residential proxies and 7 million mobile proxies (which are residential proxies from mobile ISP, such as Verizon or Vodafone) and 380 thousand dedicated private proxies, Luminati offers proxies for almost any type of online project.
How does Luminati get its IPs?
This is a question that you should ask any residential proxy provider to avoid getting tricked into buying "spoofed" private proxies that seem residential.
So, how do they get their residential proxies? We must say that Luminati is very transparent in how they get their proxy inventory.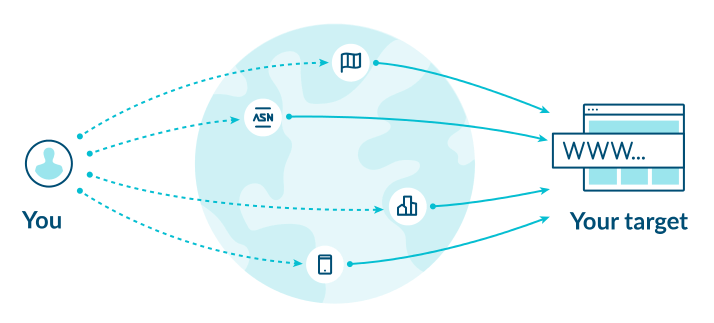 It's all done through their Luminati SDK (software developer's kit). This is a "plugin" that allows app developers to monetize their apps by routing Luminati traffic through their users' devices. In other words, the SDK transforms the devices where it is installed in real proxy servers that affiliate their IPs to the Luminati network.
All this is performed when users' devices are idle (not used), have more than 60% battery, are connected to power supplies and WiFi.
Luminati Proxy Manager – built-in manager
Probably Luminiati's greatest feature for a proxy user is the managing proxy tool of Luminati's proxy network – the LPM (Luminati Proxy Manager).
This is a proxy manager that allows you to have more direct control and management over the proxy used.
So, instead of sending your requests to the whole proxy network and then randomly having a proxy IP assigned to it by the residential provider's back-end, with LPM you control how the Luminati proxy network handles your requests.
In other words, is as having direct access to their back-end. You create your own rules.
In comparison to other residential proxy providers, LPM is a great addition and even a deciding buying factor.
Our Main Take
If you need residential proxies or even mobile IPs for data mining, SEO, web scraping or other projects that require a large IP pool or residential proxies from a specific area or city, Luminati should be on your provider's list.
Residential proxies with location-enabled.
Location-enabled might sound strange, but Luminati allows their users to select their residential proxies location, up to a city level.
For example, you can opt in to use proxies only from Chicago or Los Angeles area – this is a feature that not many residential proxy providers have developed?
Top Benefits
(Static and Rotating) Residential and Datacenter proxies
72+ Million residential proxies and 300.000 private IPs
7-Days free trial
Luminati proxies best used for SEO, web-scraping, data-mining, geo-targeted scraping
| Monthly Price | $500 |
| --- | --- |
| Bandwidth | 40 GB |
| Proxy Format | HTTP/HTTPS |
| Proxy Type | IPv4 |
All Luminati proxy packages, including data-center (private) proxy ones, have bandwidth-based pricing. Meaning that you are charged based on how much network bandwidth you use.
Basically, you have access to their whole proxy network, with Millions of IPs with a fixed price (provided you do not surpass the bandwidth limit).
Market Talk – What Customers Say About Luminati
Luminati is regarded as a developer-oriented solution. Their services can be easily integrated into other apps or software.
Regarding their proxy network, there aren't major issues and many users praise their service.
However, the only inconvenience (issue) reported by some users is their bandwidth-based pricing. Making Luminati a potentially expensive solution for high-traffic, intensive bandwidth consumption projects.
Luminati Customer Support and User Experience
Luminati's support team is available 24/7 and they can be contacted by email, telephone, or Skype, WhatsApp, WeChat or WebQQ.
Luminati has one of the most complex but easy to use Interface and website. Everything on the Luminati user's control panel can be found and controlled with just a couple of clicks.
Furthermore, their learning hub and knowledge base are very extended and almost any issue is explained and a solution is provided.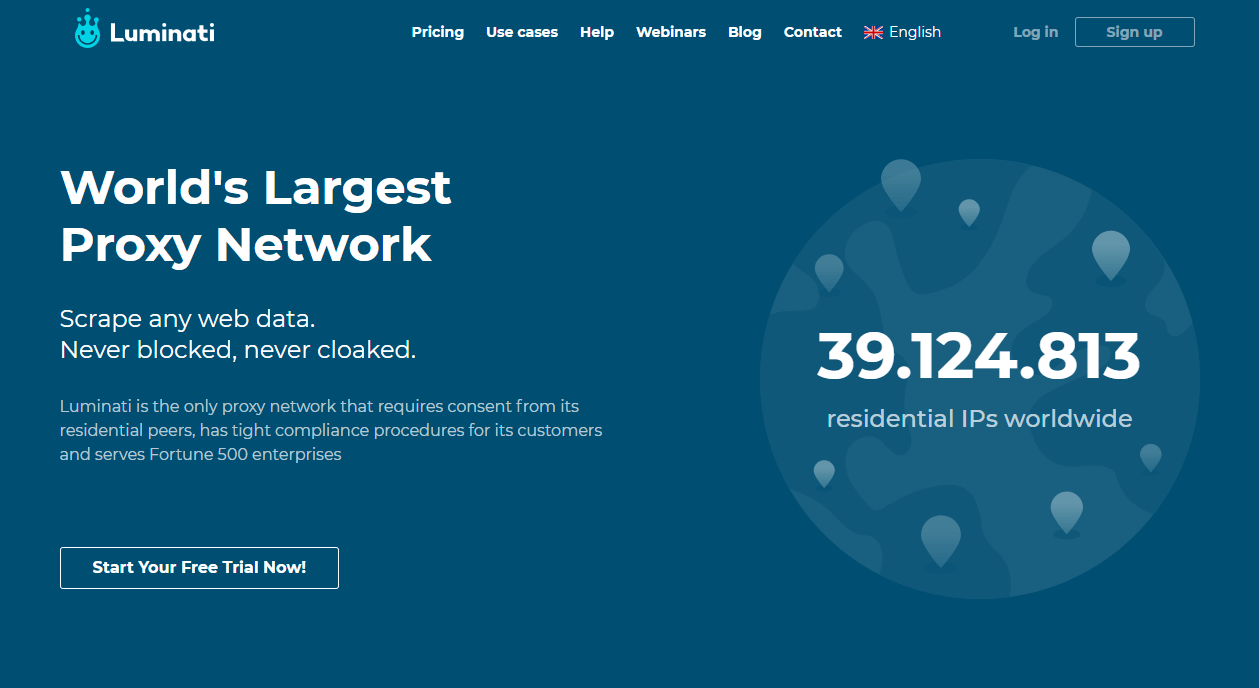 Luminati Review – In conclusion
Luminati, as the developers and creators of the technology behind residential proxies, should be considered as a solution for anyone looking to buy residential proxies.
They offer access to a large network of residential IPs and granular-level geographic control (up to a city level) over the proxies used. Furthermore, their LPM (Luminati Proxy Manager) makes managing residential IPs easier and offers direct control over the proxy network.
Similar Providers
Check Provider
Smartproxy
Residential proxies for social media and sneaker websites
Check Provider
Storm Proxies
Cheap residential proxies and rotating back-connect proxies