*This website contains affiliate links. If you click on these and make a purchase, we will receive a small percentage of the sale.
Storm Proxies Review Highlights
Storm Proxies has been active on the market since 2016 and they offer both residential and data-center proxies.
Storm Proxies residential proxies
In comparison to the bigger players in the residential IPs market, Storm Proxies has a smaller IP pool (only 40.000 residential IPs) but lower prices and longer IP rotations (5 min)… and unlimited bandwidth. Yes, they offer unlimited bandwidth on all their residential packages.
Their pricing is not based on bandwidth (as Luminati or Smartproxy) but on the number of access ports you buy to access your proxies.
So, for the $90 residential proxies package you get 10 ports to connect simultaneously to their proxy network.
Storm Proxies data-center proxies
For their data-center proxies, they offer both dedicated and rotating (back-connect) proxies.
Dedicated IPs – fixed IPs, they do not change (ideal when you need to connect and manage accounts through proxies)
Rotating (back-connect) proxies (70.000 IPs) – data-center proxies that rotate (change) their IPs after a set period of time (Storm Proxies rotates their data-center proxies on every request, every 3 or 15 minutes )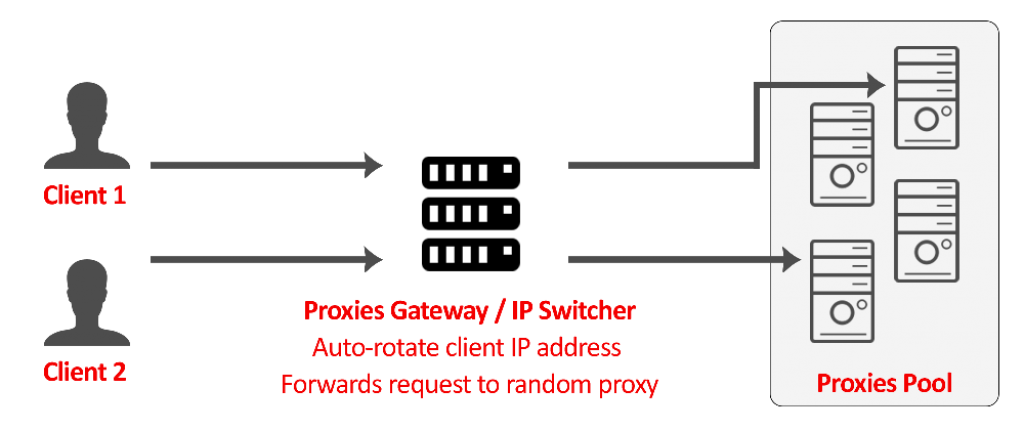 They offer dedicated proxy packages for:
Social Media (Instagram, Facebook, Twitter, Pinterest, etc)

Sneakers (Supreme, Nike)

Ticketmaster

Pokemon Go
Our Main Take – Testing their residential proxies
We tested their residential proxy network and checked their IPs' ISP (Internet Service Provider)
Among the ISPs of their IPs, we found:
Spectrum
Suddenlink
Frontier Communications
Comcast
Wholesale Internet – A datacenter company providing servers in Kansas City.
A few words on the last ISP from this list.
Wholesale Internet is not a residential ISP, so Wholesale Internet IPs are not residential. Thus, not all Storm Proxies IPs from the residential proxy pool have residential ISPs.
That's why you should take advantage of their money-back guarantee (24-Hour guarantee for residential proxies and 2-Hour for dedicated Instagram proxies) and test their services and proxy network.
Top Benefits
Dedicated, Back-connect and Residential proxies
40.000 Residential IPs and 70.000 Back-connect (rotating data-center) proxies
Between 2-Hour and 2-Days Money Back Guarantee (depending on the selected service)
Storm Proxies IP network best used for scraping (residential and rotating IPs) and social media management (dedicated IPs)
| Monthly Price | $90 |
| --- | --- |
| Bandwidth | Unlimited |
| Ports | 10 |
| Proxy Format | HTTP/HTTPS |
| IP Pool | 40.000 IPs |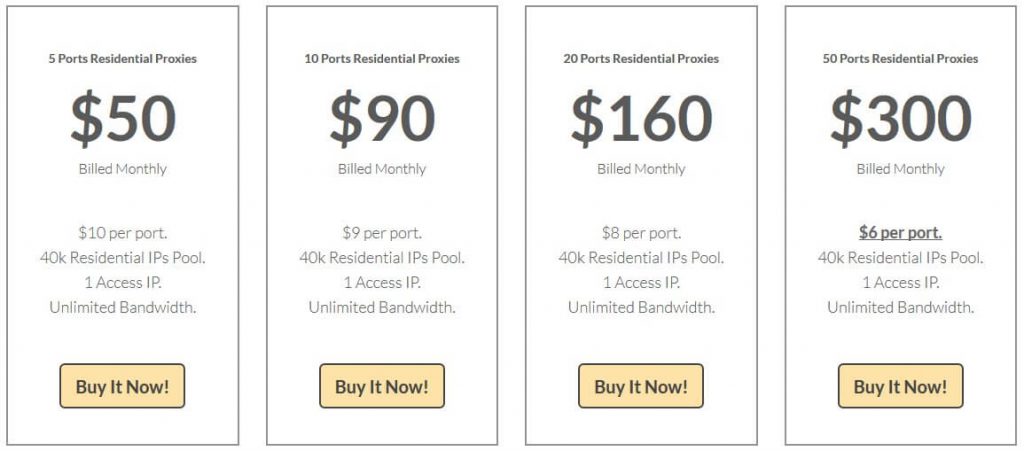 ---
| Monthly Price | $30 |
| --- | --- |
| Number of Proxies | 10 |
| Proxy Format | HTTP/HTTPS |
| Price Per Proxy | $3 |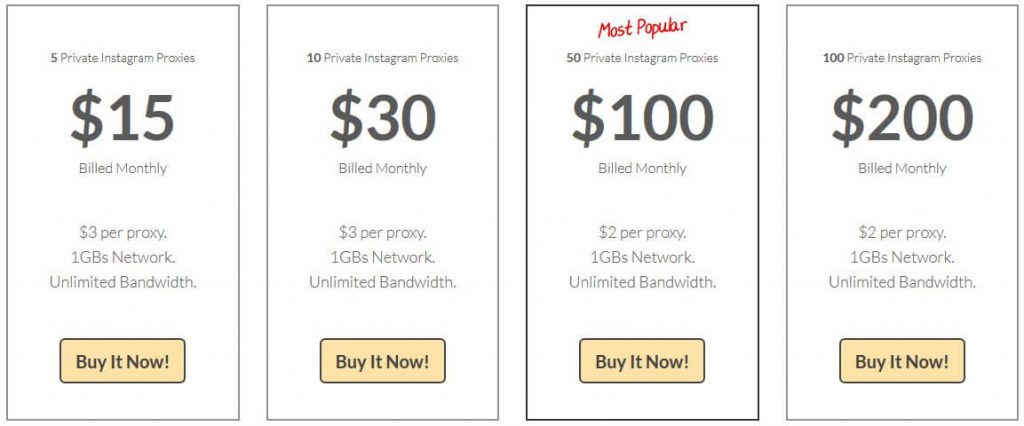 UPDATE: 

Instagram Proxies have only IPs from the US

Stormproxies.com
Market Talk – What Customers Say About Oxylabs
There are mixed feelings in the market. Some users reported getting a higher ban-rate while others have been successfully using their proxies for several months in a row.
So, getting back to what I said above, you should use their money-back guarantee and try to see if they are a perfect fit for your project (this is the case with any provider you find). 
Storm Proxies Customer Support and User Experience
Storm Proxies provides 24/7 support via their ticketing service. Although they are active on BlackHatWorld, they do not offer support via the forum. Instead, they direct all their users to use their ticketing service for contacting them – a good thing, as you can easily follow your communication with them.
Their website is easy to navigate and all necessary information is displayed within reach (on product pages and in the FAQ section).
Storm Proxies Review – In conclusion
With 40.000 residential proxy IPs, 70.000 back-connect (rotating) data-center proxies and dedicated proxy packages for social media and sneakers websites, Storm Proxies is worth checking when looking to buy proxies.
Depending on the service needed, their 2-Hour or 2-Day money-back guarantee is a great feature worth considering. 
Similar Providers
Check Provider
Bright Data (Luminati)
The creators of Residential Proxies