These are the cheapest shared proxy services from top providers.
Unlike other proxy packages, cheap shared proxies aren't allocated and used on a single online platform. They are usually allocated for scraping projects and data mining when their user doesn't need to log into accounts to access the data.
Do you really need to buy cheap shared proxies for your project? If yes, these are the selected providers from which you should consider buying.
Based on our extensive research and testing, we have selected these providers because they offer the best shared proxy packages at the lowest prices.
We should note that there are other providers offering even cheaper proxies. However, based on our research, these providers' services aren't that great. They lack connectivity, uptime and speed, making their cheaper proxies unable to be used on most projects.
Best places to buy cheap shared proxy IPs
Besides the cheap proxy providers presented above, we also contacted some providers and ask them to create discount coupon codes. So if you are looking for buying cheap proxies, here's a list of discount codes you can use to get them even cheaper.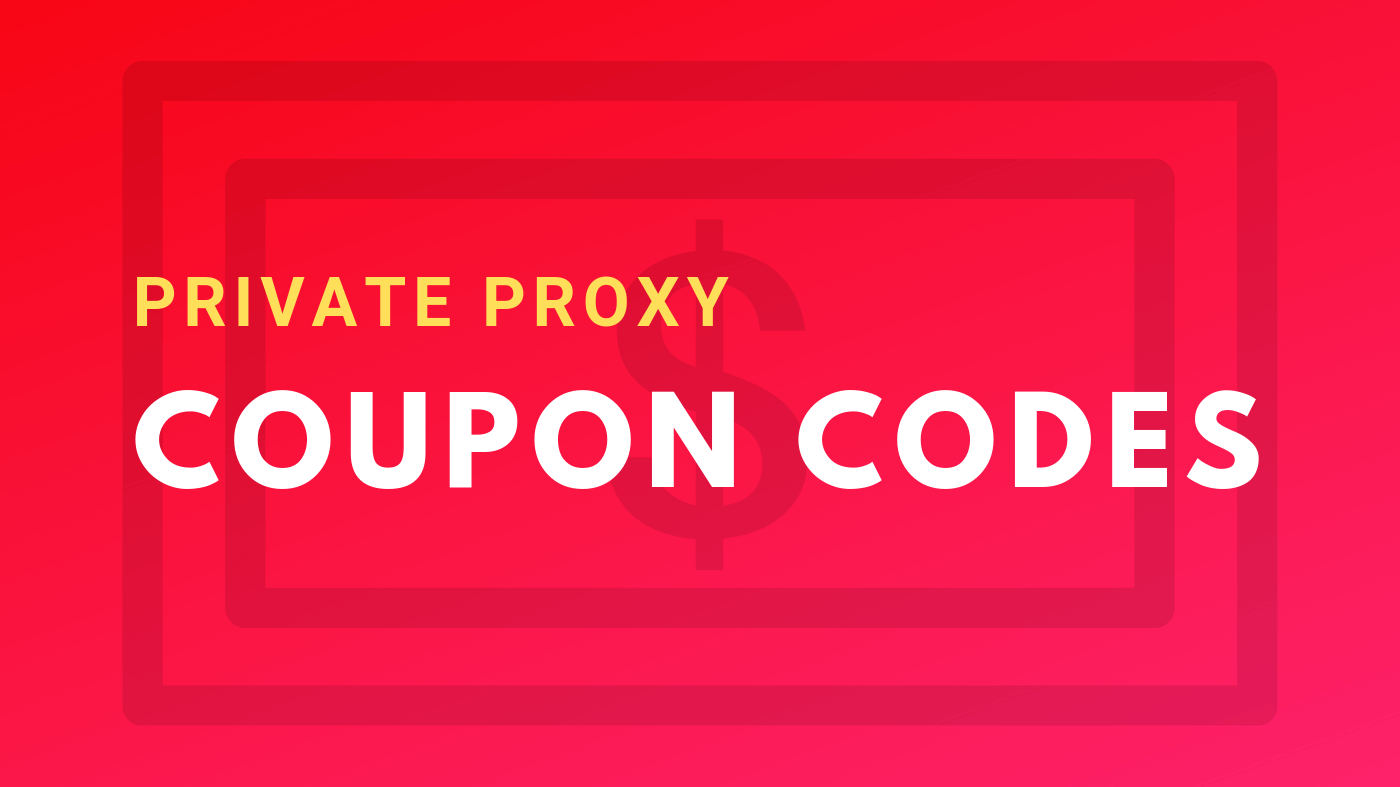 3 Key Features of Shared Proxies
Before you buy shared proxies, you need to know the key features of shared packages. Furthermore, these features set apart shared packages from dedicated private proxy packages:
Multiple users per IP – They are called "Shared proxies" for a particular reason. Providers will share their IPs between several users, in this way, the costs of maintaining the proxy server is split and lowered for each user. But at the same time, the bandwidth diminishes as well. In comparison to dedicated proxies, if you buy shared IPs, you have to share both the price and the performance of that IP with other users.
Price – Shared proxies are cheap because, as it was mentioned on point (1), you will split the IP cost with other proxy users, so you can expect to get cheaper prices for shared proxies.  
Monthly randomize – Most shared packages are used on projects where "IP-burnout" is a common recurrence, hence, you need to make sure that the provider offers monthly randomization of your IPs. In other words, it allows you to request fresh IPs for your proxies. Even if you don't use this feature, it's best to have it at your disposal.
How to use your shared proxies
Shared proxy packages can't be used with any setup, project or task that requires using multiple IPs. For example, they can't be used for social media automation or sneaker coping. For these tasks, there are Social Media – Instagram Proxies or Sneaker Proxies.
One area where you can buy cheap shared proxies is data-mining and scraping (such as making crawling activity anonymous). In other words, you can use them to hide your device or server IP when crawling websites and online resources.
Some of the most common crawling activities in which cheap proxies are used:
Market research and web scraping
Tool development – web scrapers and various tools use proxies to access other websites and online resources. For example, most SEO tools that involve scraping websites (such as Moz for their Moz DA or Ahrefs' DR are crawlers that replicate Googlebot and they need proxies to scrape websites)
SEO tasks – SEO marketers use shared proxies to perform market research, SEO research or competitors research. In this way, they can access we resources anonymously and retrieve unbiased information.
When you shouldn't use cheap shared proxies
As mentioned above, cheap shared proxies can't be used for all online projects. There are times when using them could be harmful.
For example, shared proxies are NOT recommended to be used when you need to connect accounts through your IPs.
In other words, you should use shared proxies only when you don't have to log into accounts through your IPs. Thus, these proxies aren't suited to be used with social media accounts or other types of accounts (such as sneaker coping accounts or classified ads accounts).
The shared proxy IP could be blocked and flagged as spam by another user and by connecting an account through that IP, you risk having it blocked or permanently banned.
How to buy shared proxy IPs effectively
Before choosing the cheapest shared proxy provider and buying your IPs, you need to check a couple of things, in order to avoid issues after purchase.
Verify how many IPs you need – Make sure you know how many shared proxies you need to buy for your project. For example, at times, you need to use hundreds of IPs, other times, 20 IPs will be enough. Make sure you know how many proxies you need to buy.
Login requirements and type – Probably you will use your IPs through an automation tool. If this is the case, make sure that you can connect your tool or script to your proxies. Most providers offer IP-based authentication, while some offer as well username:password based authentication. Make sure you know how the chosen provider allows you to connect to your IPs.
Buy shared proxies FAQ
Where can I get free shared proxies? 

You can get free proxies by searching for them online, however, free proxies aren't that reliable and sometimes they even pose security risks. Thus, instead of looking for free proxies, you are better off buying a few shared (but private) proxies.

Can I get unlimited proxy IPs? 

In essence, yes you can. Most providers offer a monthly randomization of your IPs. So, if you buy a large shared proxy package, you can get unlimited IPs by simply asking the provider to randomize and refresh your IPs every month.

Is a shared proxy also backconnect proxy? 

No, backconnect proxies are different than shared proxy packages. Even if backconnect proxies are similar (you will receive several shared IPs) their setup is different. However, you can create your own backconnect proxy service by simply creating a script that will randomly use IPs from your shared proxy IP pool.

Should I buy rotating proxies or shared ones? 

Depends on what you are trying to achieve and the budget you have at your disposal. Rotating proxies are more expensive than shared ones. Also rotating proxies don't allow you to choose the IP that you want to use (they are allocated randomly), whereas shared proxies are delivered in a proxy list, which you can use it and assign it as you see fit.

Can I upgrade from shared to premium proxies? 

Not necessarily. If you use cheap shared proxies to perform scraping and web crawling tasks, there is no need to buy premium proxies such as virgin ones. Stick with the cheapest IPs you can get, especially if you don't need to log into online accounts.