Pokemon GO Proxies

Here are the notable providers from where you can buy Pokemon Go proxies. However, before considering any of them, you should do your homework and gather as much information as possible about these providers and their services.
In the end, you need to learn one thing: all Pokemon Go proxies are almost identical. The only differentiating factor is their history with the gaming servers. In other words, a private proxy's value is offered by its clean history with Pokemon's servers. The history that influences greatly your account's ability to connect and grow.
Here's what is covered:
Can I use proxies or VPNs to catch Pokemon in other areas

When to use proxies for Pokemon Go

How to use your proxies

3 Key Features of Pokemon Go proxies

FAQ – Frequently Asked Questions about Gaming Proxies
Can I use proxies or VPNs to catch Pokemon in other areas?
This is the main use of Pokemon Go proxies. They are used either to develop and automate multiple accounts or to catch Pokemon Go proxies from other areas, cities or countries.
You might think that a VPN is better than a proxy in catching Pokemon. But there isn't a clear answer. Actually, it depends on your setup. For example, if you are developing multiple accounts, or if you use an emulator, a proxy is the better option. However, if you want to only "teleport" your Pokemon Go account in other area and use only the app, then a VPN is a better choice.
This is why I recommend you check first if you need proxies or VPNs or if you need any at all.
When to use your Pokemon Go proxies
First, you can use your proxies manually to bypass potential network blocks, as in the case of School (University) or Office network block. In which case you need your proxies to bypass any firewall set in place and at the same time select an area or city where Pokemon are more common, so you can catch more.
Second, you can use your Pokemon Go proxies to trade accounts automated and developed through multiple individual IPs. In this case, you can use to trade your accounts on various websites like PlayerAuctions, IGVault or PokeThrift.
How to use proxies for Pokemon Go?
There isn't a perfect moment of using Pokemon Go proxies.
Actually, sometimes you are better off not using any proxies at all. But, if you need to use proxies for your Pokemon account(s), here's when you can use them.
Catch Pokemon in other areas – The easiest and straightforward way of using Pokemon Go proxies is for hunting and catching rare Pokemon from other areas. For example, by using a Los Angeles IP you catch Pokemon in Hollywood, even if you are located in New York or Europe.
Automate and develop accounts – The second way of using proxies with Pokemon Go is to automate and develop accounts. This is a more commercial way of developing accounts. The main purpose of using proxies is to develop multiple accounts at the same time, from the same server, with the intent of selling these accounts, once they are developed.
3 key Features of Pokemon Go proxies
Here are the main features that you should consider when researching providers to get Pokemon Go proxies:
Server location – Choose proxy servers located in the United States or Europe. The actual city (area) is not important, especially if you want to develop multiple accounts. But, if you want to you proxies from specific locations, when buying your proxies, ask the provider to allocate IPs from that city/state of your choice.
Authentication requirements – This is an important factor, especially if you use a gaming bot to develop your accounts. All providers offer IP-based authentication, but if you use your mobile's Internet data, your IP will change very often. Thus, if you want to get username:password authentication IP, check the provider first, to be sure they allow both types of authentication.
Monthly randomization – this is a great feature, but it's not necessary. Let me explain why. If you want to develop your accounts, you should tie your account to a single IP address. Therefore, you should consider this feature as a fail-safe if your account is banned. In this case, you simply ask your provider to allocate new IPs for your proxies so you can start all over.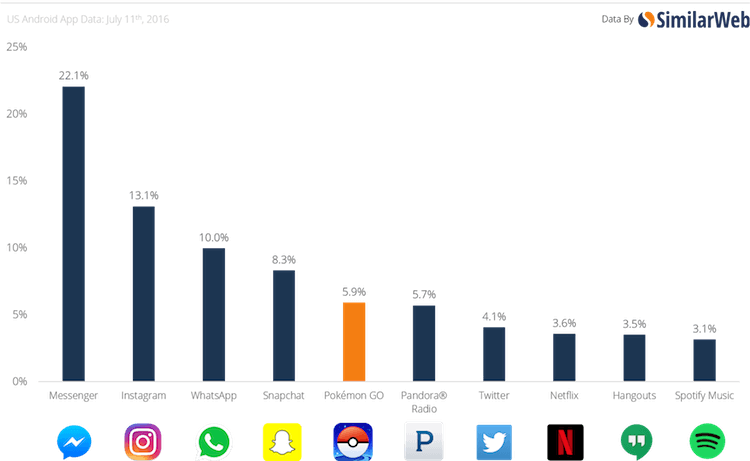 FAQ – Frequently Asked Questions about Gaming Proxies
Can I get free Pokemon Go proxies?
Yes, you can use free proxies if you can manage to connect to Pokemon servers. Chances are most free proxy lists will be blocked by the gaming servers so you will not be able to connect through them. In addition, you might not know who is using and how these free proxies and your accounts risk getting banned if these other free proxy users have an abusive behavior. This is why, for the safety and security of your gaming accounts, you should avoid free proxy lists.
Where can I get Pokemon Go bot proxies?
You can gen Pokemon Go BOT proxies at any provider selling gaming proxies. This is why, you should know that most Pokemon bots use HTTP proxies, thus you can consider any provider offering HTTP gaming or Pokemon Go IP.
Should I choose free or private proxies for Pokemon go?
As mentioned above, you shouldn't consider free proxies because you don't know who else is using these IPs to connect to gaming servers. Therefore, you don't know their intent and behavior when using these IPs. This is why it's recommended to always use private proxies for Pokemon. In this way, you know that you are the only use of these IPs, avoiding the risk of having your accounts banned because of other users.