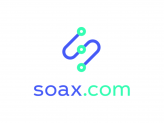 Soax

*This website contains affiliate links. If you click on these and make a purchase, we will receive a small percentage of the sale.
Residential and mobile proxy packages with 1-day access starting from $20
PROS
1-day pricing plans
8 million residential and mobile IPs
Add your review
Soax Review Highlights
Started in 2019, Soax is a newcomer in the residential and mobile proxies arena.
Soax offers two great features for all their services:
One day minimum billing cycle
Pay-as-you-go starting at $20
So, if you need to use proxies for only 12-24 hours each week, you can buy your access for one day only, every single week, without paying a monthly subscription and having your proxies sit idle for the other six days.
This is an excellent feature if your project needs proxies for only a limited period.
They offer static and rotating mobile and residential proxies with more than 8 million active IP addresses.
Soax offers access to IPs from more than 100 countries spread all over the world. And you can access them both manually and programmatically via their API integration.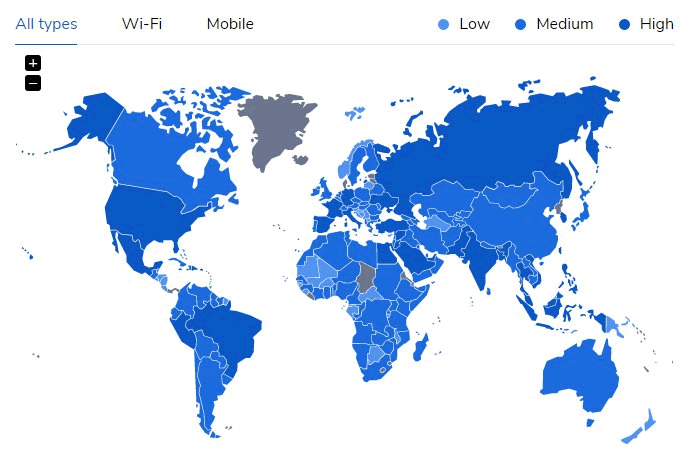 Our main take
As a provider, Soax is a good choice for anybody looking to start experimenting with residential and 4G/mobile proxies without a big commitment.
You get access to their residential (wifi) proxies for as little as $20 per day. Pay $20, and you can use their proxies.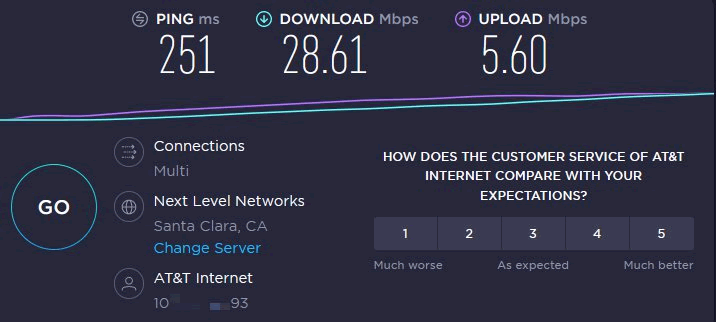 NOTE: All their packages have a bandwidth limit, please check it before purchasing to make sure it's enough for you.
Top Benefits
Pay-as-you-go and one-day pricing
More than 8 million residential and mobile IPs pool
1-Hour free test
Soax proxies best used for early-stage projects
| One Day Access | $20 |
| --- | --- |
| Bandwidth | 19 GB |
| Ports | 3000 |
| Proxy Format | HTTP/HTTPS |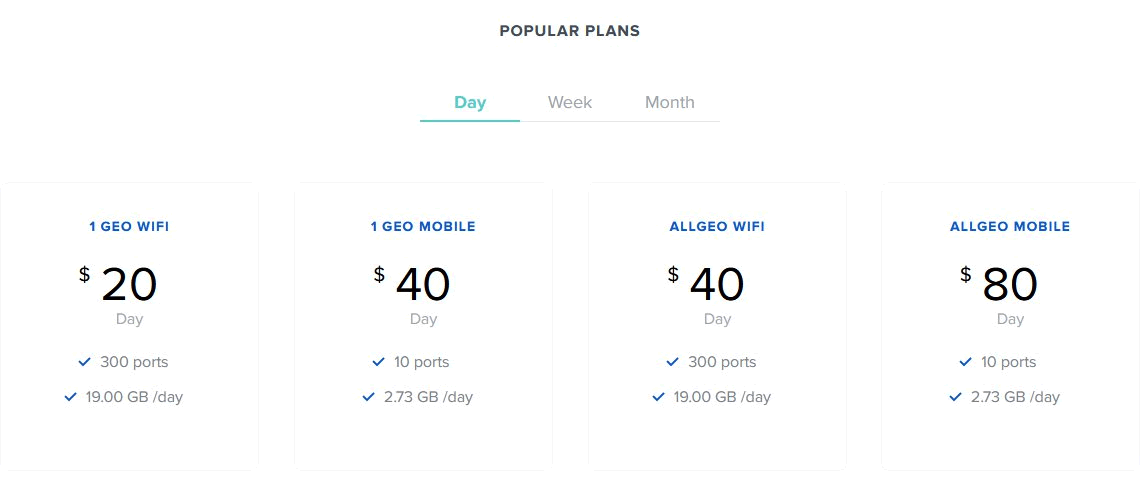 Because you have the option to choose plans for as little as one day access for $20, we recommended starting with a one day residential or one-day mobile proxy package. Once you have tested their proxies, you can increase your commitment and choose larger packages.
Market Talk – What Customers Say About Soax
There isn't a lot of talk about Soax because they are still new on the market.
But, this shouldn't be an issue, especially with their entry-level prices because you can buy residential or mobile proxies for one day. You test them. And if they work for your project, you can continue with them. If not, there are no strings attached.
Among the ISPs of their IPs, we found:
Spectrum
AT&T
Cox Communications
Soax Customer Support and User Experience
They have a great customer support team with an excellent service. They offer customer service through chat, and all issues tend to be solved on the spot, avoiding any friction.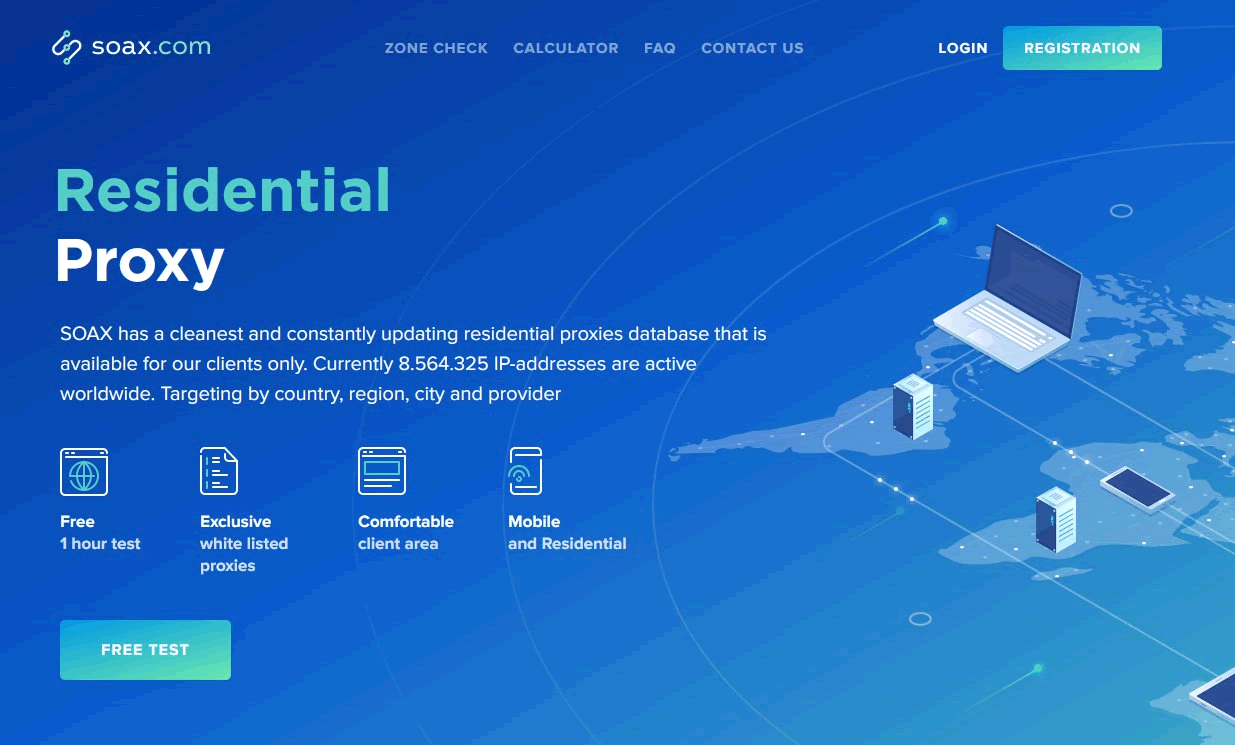 Regarding their website, the customer dashboard is easy to use and intuitive.
Here's how you can start using a proxy package once you have deposited your balance.
1. Click "Buy Package" from the Proxy tab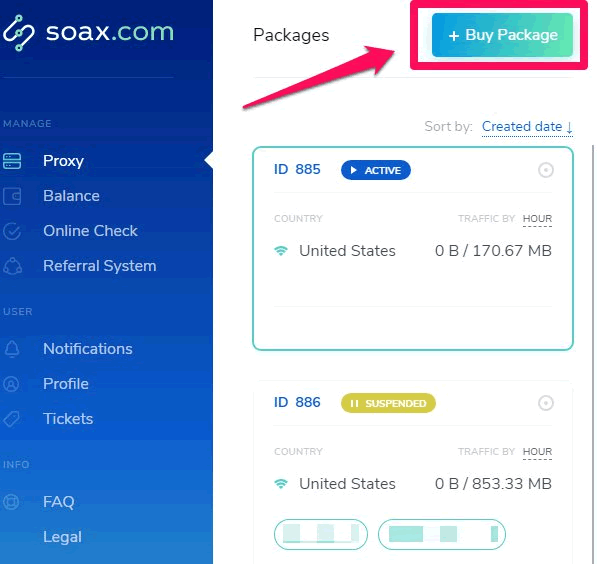 2. Select the country, the proxy network (wifi for residential or mobile), the number of ports to use, and the IP rotation
3. (Optionally) fine-tune your network access by selecting the carrier (ISP), geographical details of your gateway proxies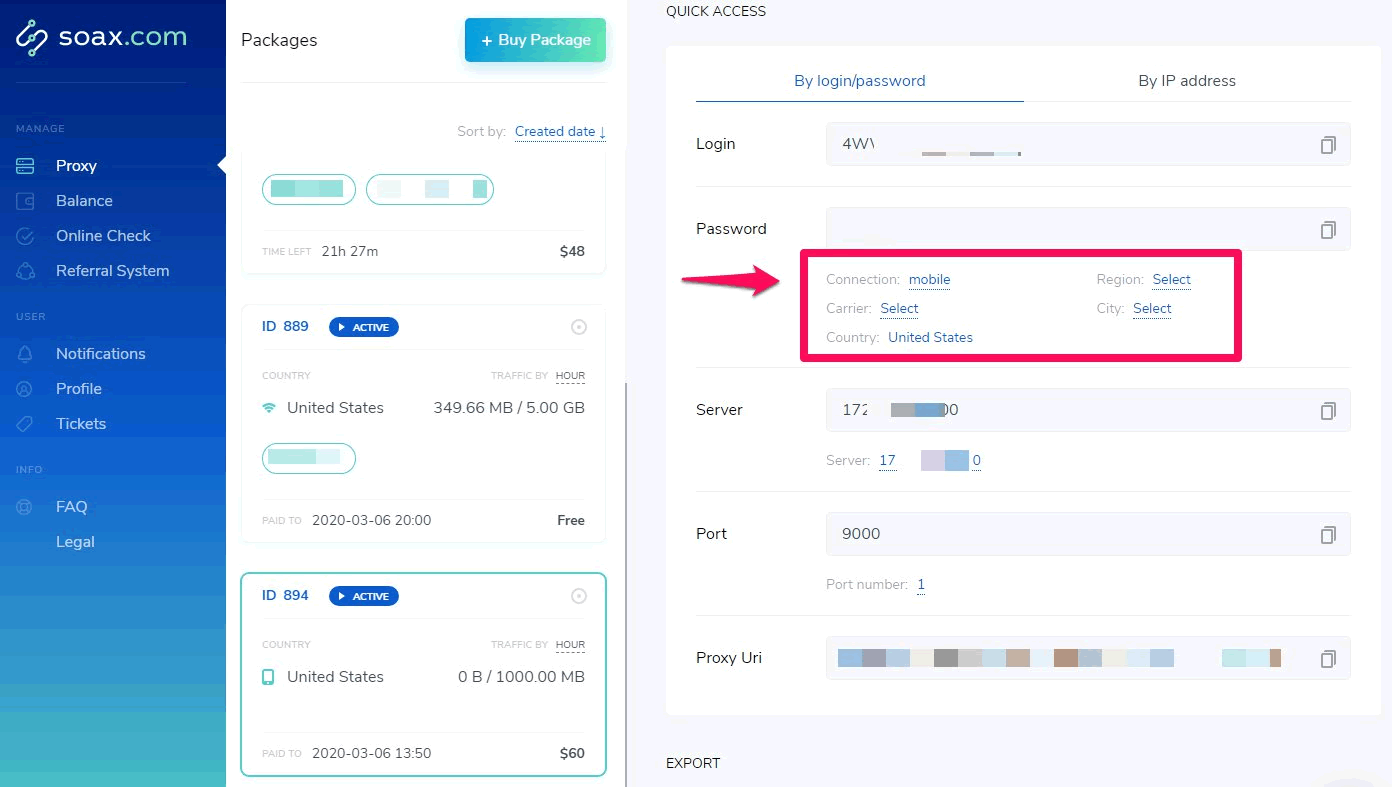 3.1. Here's the setup for mobile proxy network

3.2. And here's the setup for the residential network

Once you set up these details, use the username and password generated for this package to connect your app or script.
Soax Review – In conclusion
As I mentioned above, Soax proxies, with their starting packages, are a good choice when looking to start using residential or 4G/mobile proxies for your project.
Soax doesn't offer a money-back guarantee, but they do allow one hour free testing of their whole proxy network. So, you can take advantage of this free test to see if they are a good fit for your project.
Similar Providers
Check Provider
Smartproxy
Residential proxies for social media and sneaker websites
Check Provider
Storm Proxies
Cheap residential proxies and rotating back-connect proxies