*This website contains affiliate links. If you click on these and make a purchase, we will receive a small percentage of the sale.
Do you want to buy the best Pokemon Go proxy packages at the best available prices? Here is everything there is to know about buying gaming proxies for your favorite game.
Let me be clear: there isn't any risk in using public vs private proxy IPs to catch Pokemon. But this doesn't mean that using any IP you can get your hands on will connect and result in successfully catching Pokemon and growing your account.
This is why you need to pay attention to a few things before buying your proxies and starting emulating or automating accounts.
Here's what I'll be talking about:
What are Pokemon Go private proxy servers
Every time I am asked about dedicated packages I have to mention that there isn't anything magical or esoteric about them.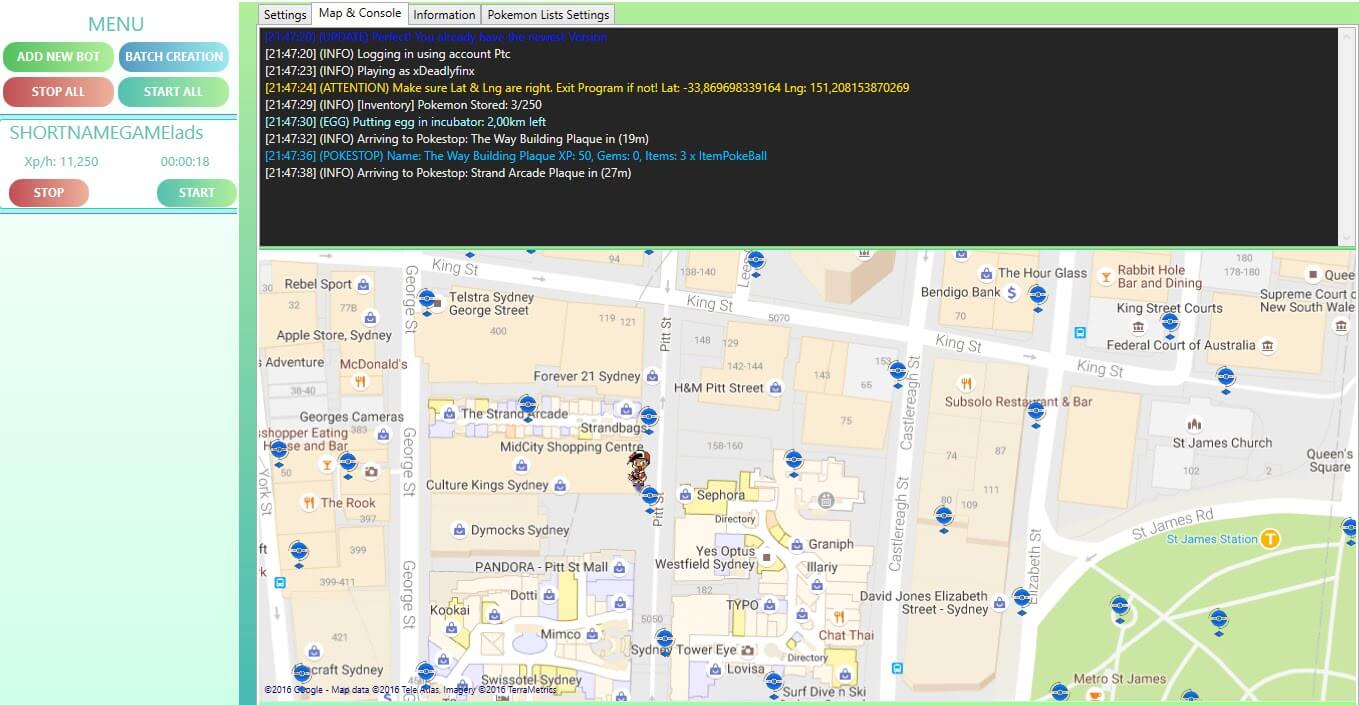 And in the case of Pokemon Go proxy servers, they are just as any other package. With one condition: buying them you have a guarantee they work and connect your account safely to gaming servers.
To put it in other words, proxies for Pokemon Go are dedicated IP addresses allocated to connect accounts, safely and without issues, to gaming servers.
This is the most important aspect of any dedicated package: itsability to connect safely to the required servers (website or platform) without causing any issue or raising any risk.
The difference between Pokemon Go proxy and other packages
As mentioned above, what a dedicated package does, or better said, the reason for buying a dedicated package is to protect your ability to connect to a platform or website.
In the case of Pokemon Go, one of the most famous and most-played mobile games, the difference is the ability to connect your account safely and avoid any ban due to flagged IP addresses.
At first glance, an IP for gaming isn't much different than a regular proxy IP address. But this is not where to difference between the twos exist. Actually, the difference is in the IP's history with certain web servers or platforms.
Unfortunately, this difference is not visible and you can notice it only after connecting your account through it. In which case, most public or private IP addresses won't be able to connect. And in worst case scenarios, connecting through them you risk having your account's blocked.
This difference raises another issue. You need to have complete trust in your proxy provider. Let me explain why.
As the difference between dedicated and regular packages is not visible, you don't know if the proxies you buy for Pokemon Go are working. Moreover, if these proxies aren't working, you also risk having your account suspended and even blocked.
So, you have to trust your provider and make sure you buy dedicated packages. Because you don't buy them for something special, but you buy them as an insurance to connect securely and safely.
Should I buy virgin IP or cheap shared ones?
If you want to risk a block, you can buy cheap shared proxy packages for your gaming accounts. However, I want to emphasize one thing again: you need to buy dedicated packages for your Pokemon Go account (or accounts).
That's why you should always look to buy virgin IPs instead of shared IPs that were and still are used by others.
Can I use proxies or VPN to catch Pokemon?
Well, it depends on what you want to achieve when using any of these two privacy tools.
If you want to spoof your location and catch Pokemon from other cities or areas, you can use a VPN. Once you connect to a VPN server, your device's whole Internet traffic will be forwarded through its server.
On the other hand, by using a Pokemon Go proxy server, you can select which app (software) can use your proxy connection and when. In comparison with a VPN, you can use multiple proxy connections at the same time. Hence, you can automate and manage multiple gaming accounts from the same device.
In other words, you should use a VPN for Pokemon only when looking to automate your only (personal) account.
On the other hand, you should buy proxies when you want to automate multiple accounts and manage them from the same server or device.
How to play Pokemon Go from your house
Pokemon Go is an augmented reality game and for the game to work, you must be located in a public area, because this is where most Pokemon are located.
So, to play the game, you need to be either outdoor or in a public area. However, you can play the game even from the comfort of your home, with one little tweak. You must use a proxy or VPN to spoof your location and emulate movement so your Pokemon Go account can see rare Pokemon in order for you to catch them.
You can play the game from the comfort of your own home, even from sitting in your bed.
Is there a ban on using multiple accounts?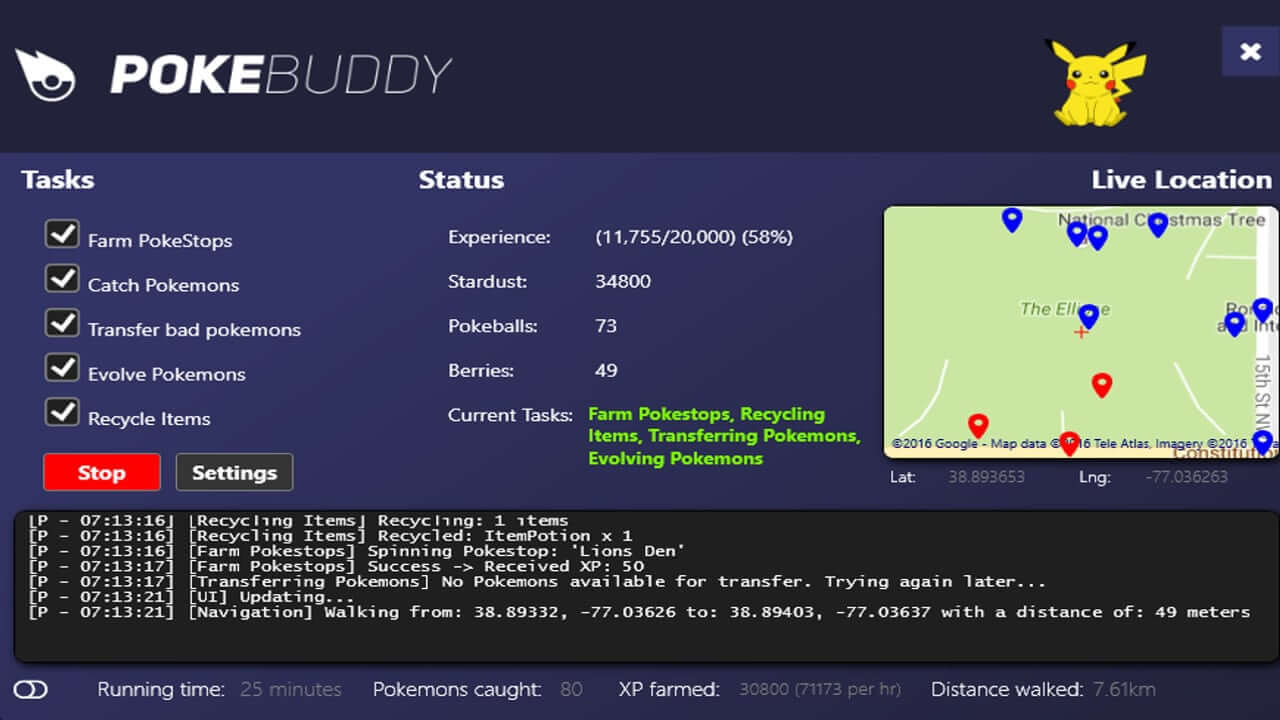 Pokemon Go terms and conditions are quite particular, there are a few things mentioned over there.
But the answer is yes, you can and will get a ban if your use multiple accounts.
Here's more on bans from Niantec, the developer of Pokemon Go on TechCrunch.
This is why, it's important to use proxies for Pokemon Go. So you can protect and isolate each account's connection from the others. In this why, if you want to automate multiple accounts and use different proxies to connect them, nobody will be able to draw a connect between them.
In other words, connecting through different IPs, you protect your accounts from unnecessary bans or blocks.
Trading gaming accounts
Now… what's the purpose of automating multiple gaming accounts? Shouldn't one be enough for playing and catching rare creature?
Indeed, one is enough for your personal use. However, if you plan on growing or trading (buying and selling) Pokemon Go accounts, you will need to automate multiple accounts.
By automating your accounts, you can "detach" yourself from these accounts so you can sell them at a later date.
Online, you will find several websites, forums and platforms where you can trade Pokemon Go accounts or any other gaming account you have grown and develop. A couple of these gaming trading platforms are IGVault and PlayerAuctions, but there are countless other places.
What does all this have to do with proxies? I have two reasons for you:
With proxies you can

automate and manage multiple accounts from the same location

– the more accounts you develop, the more you can sell.

By using proxies, you

protect by isolating each account through a different IP address

and connection – so they won't get banned when you sell them.
Public vs Private IPs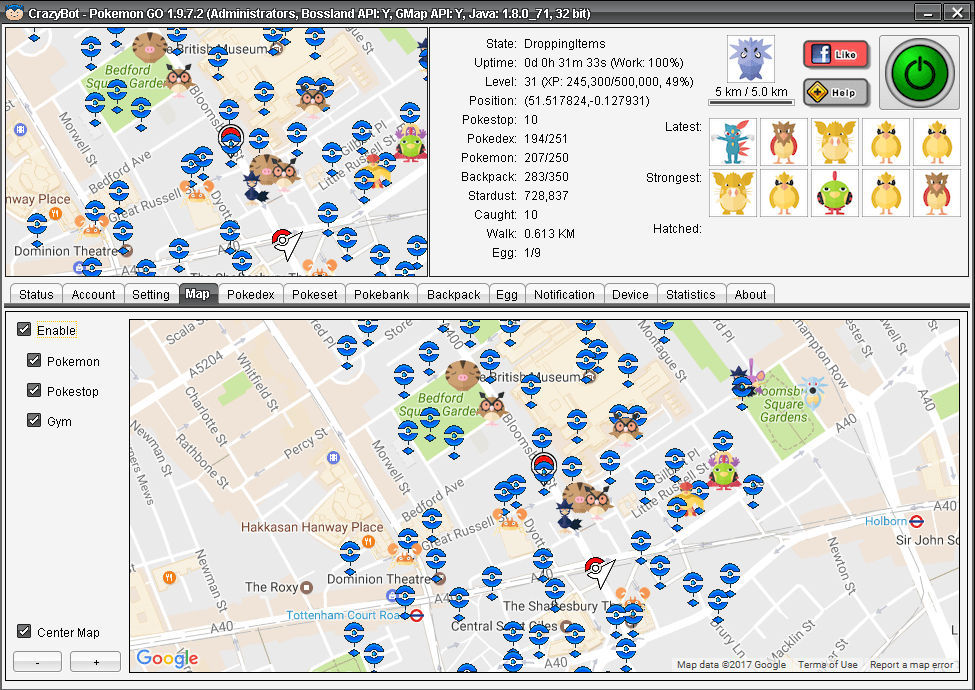 I started this topic in the first part of the article. However, I have to develop it a bit and eliminate any confusion that it might exist.
In theory, you can use any IP, private or public, to connect your Pokemon Go accounts. However, you never know if a proxy's IP address is valid and works until you connect your account.
So, you need clean IPs that don't pose any issue when trying to connect through them. This is why, you should ALWAYS use private IPs when connecting accounts. In this way, you know you're using an IP address that wasn't abused by others before. And your account is protected and safe to connect.
Pokemon Go proxy settings
When buying your proxies, there aren't many things you can look for, because most proxies are almost identical.
As mentioned above, the only (and major) differentiating factor is their ability to connect safely to a particular website or server.
Even if they are identical, you need to make sure that your provider and the package you want to buy tick the following boxes.
Location, Location, Location

– when you buy Pokemon Go proxies, make sure you get

IPs from certain locations

(the cities where you want your accounts to catch Pokemon). Even if they are not from the same city, make sure to

specify this to your provider

, so they can allocate IPs from these areas/cities.

HTTP/S or SOCKS

proxies – in gaming you can use SOCKS proxies, however, for

Pokemon Go, you can also use HTTP proxies

. And most providers are selling HTTP rather than SOCKS for Pokemon.

Subnets

– most packages sell

dedicated packages with IPs from multiple subnets

. Make sure you get your IPs from multiple subnets.

Threads

– you will see "threads" as a feature of most packages, however this is not important and you can

neglect it because you will use one account per IP

– one account can't use all the threads the proxy server allows.
To wrap up
Here's everything there is to know about buying Pokemon Go proxies. And regardless when and where you buy them from, create a little checklist out of this article and make sure you can tick all the boxes before purchasing.